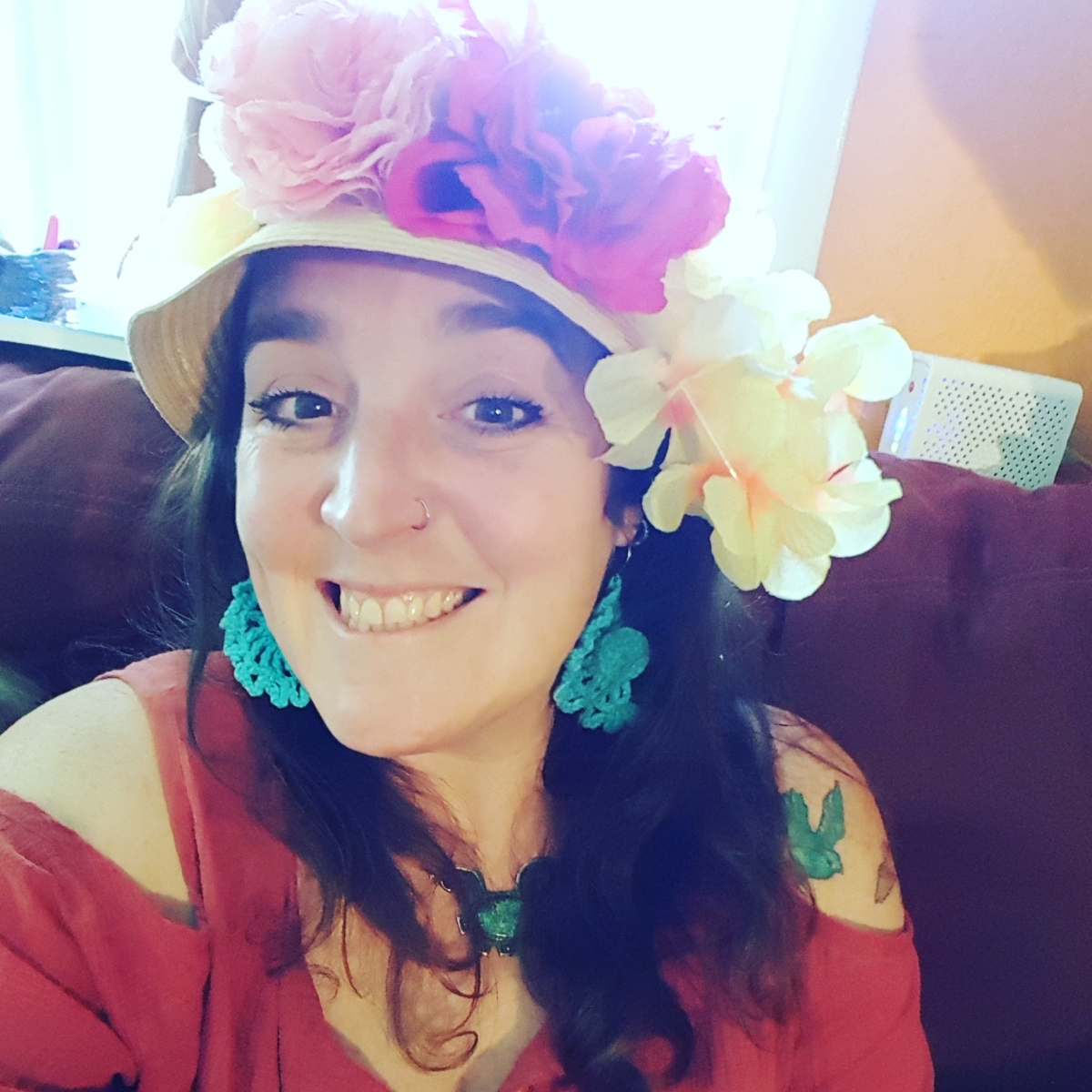 Hello! My name is Melanie Pearson. Screaming Owl Studio is my studio and home, my creations. I'm an artist, mother, wife, and teacher. I love creating: painting, drawing, crocheting, print making, making jewelry, sewing… I am almost always making something. I must! It is the only way I can even come close to creating all the ideas I have.
Ever since I can remember I have made art. I loved to draw, color, and do crafts as a kid. My family was also very crafty, musical, and encouraged my creativity. I was fortunate enough to have art all through school, kindergarten through 12th grade, in public school in Virginia. Besides school I continued creating at home copying comics and later, my dad's album covers. In college I was an art major and graduated with a BS in Art Education from Radford University. I have taught in a public high school, alternative school, at community centers to all ages, and even on an art bus! Through all this I have always created, sometimes more than others, but always. I started crocheting when my son was a baby, well relearned really. Now I'm creating more than ever, which is awesome and exciting. My style and work is continually evolving.
I live with my handsome and very creative husband and two of my four children in Eugene, Oregon. I decided to have children over three decades! My oldest daughters were both born in 1997, my son in 2006, and my youngest daughter in 2013. Having children at so many different stages in my life has been interesting and amazing(and sometimes very challenging!). They are each wonderful people that I love immensely. Our lives are busy and full- I love it that way.